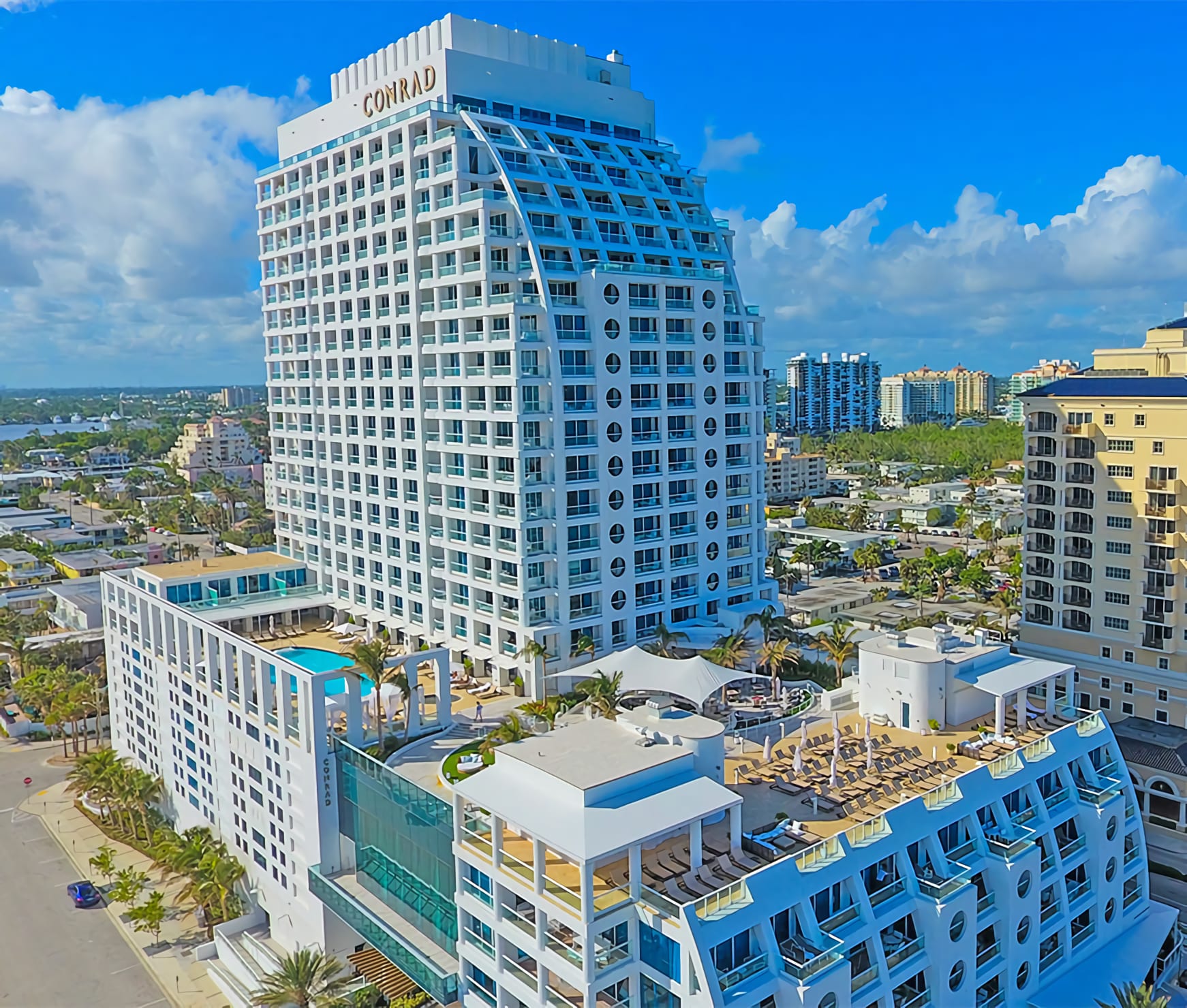 The Ocean Resort Residences | Conrad® Fort Lauderdale Beach is an ultra-luxury 24-story west tower and a 5-story east tower project featuring a collection of beachfront residences and various amenities. The two towers contain a total of 290 residential units comprising of studio, 1-bedroom, 2-bedroom, 3-bedroom, penthouse, and beachfront residences.

The building architecture is by award-winning Michael Graves Architecture & Design. Design for the sophisticated and upwardly mobile, the spectacular interiors are by world-renowned Carlo Colombo that created a true one-of-a-kind living experience. Inspired by the sinuous curves and sleek dimensions of yachts and ocean liners gliding across the horizon, The Conrad® Fort Lauderdale Beach has been designed to bridge a dramatic link to its ocean-side environment. This nautical theme has been infused throughout this striking coastal landmark. Sophisticated in both design and intention it offers a selection of ownership options.

The first combines possession of dazzling seaside condominium residences or beachfront villas with access to top-flight Conrad® Hotels & Resorts services. The second, while encompassing all the access above, is built around the ingenious condo-hotel concept. Under this model, owners dwell at their chic resort residences up to 30 days a year, served by daily housekeeping and valet parking. At other times, residences become resort suites for guests, earning additional revenue for the owners. The Conrad® Fort Lauderdale Beach is a new destination lifestyle that not only creates the ultimate residential experience but also provides a progressive residential and hospitality concept as part of the Conrad® Hotels & Resorts network of exclusive properties.